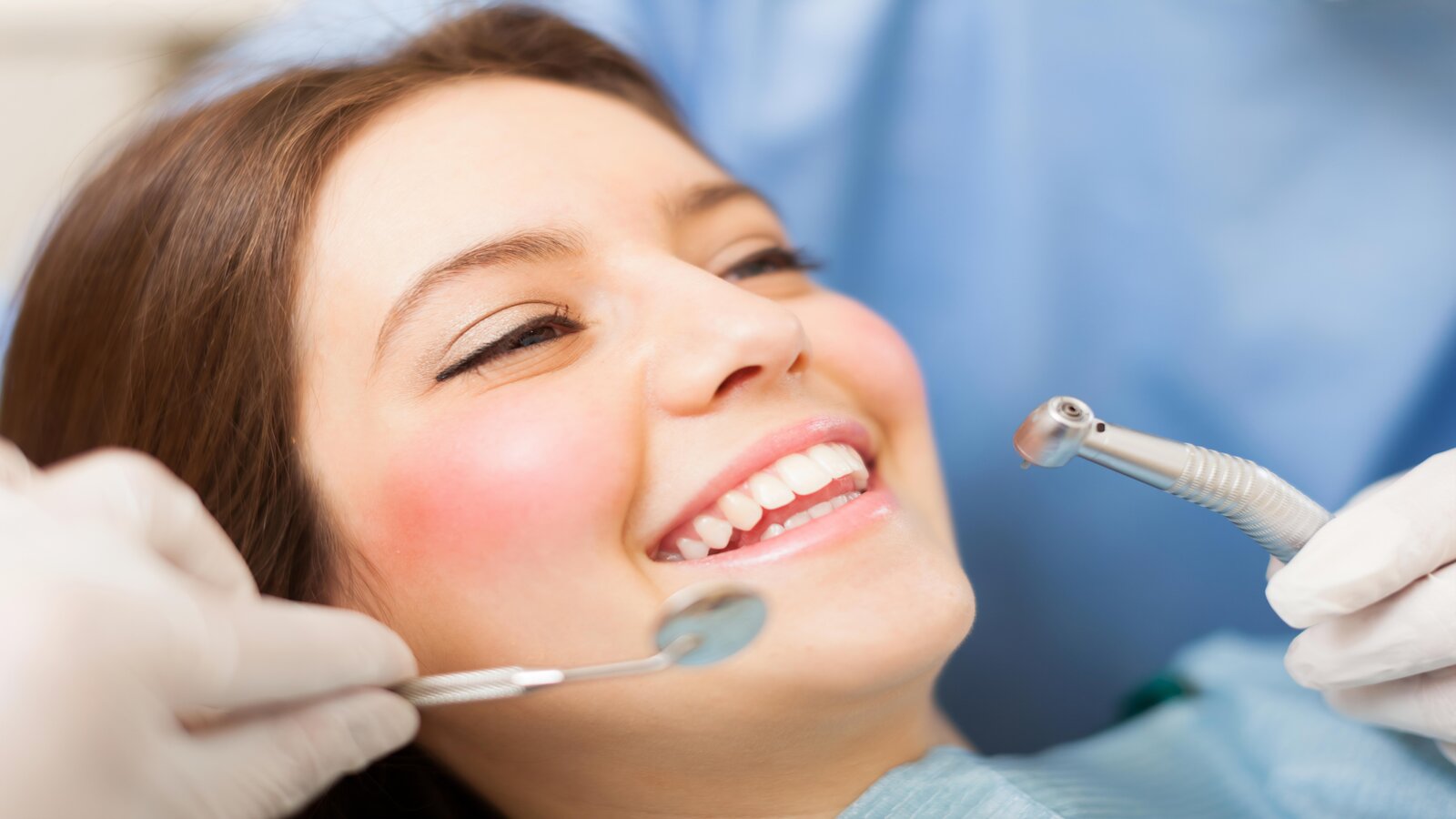 How to Work as a Foreign Dentist in Germany After BDS?
Do you want to work as a dentist in Germany? A dentist's job in Germany is attractive for Indian dentists looking to practice abroad. After obtaining a BDS (Bachelor of Dental Surgery) qualification, Indian dentists can work in Germany if they have the necessary language qualifications. German language proficiency as well as knowledge of the medical language that is used in the care system is essential for any dentist in Germany. Dentists must be licensed to practice in India and must also pass the licensing examination prescribed by their professional authorities to work in Germany. The country provides excellent opportunities for Indian dentists, who can take advantage of its advanced healthcare technologies and well-developed medical care system. With its high standards of patient care, extensive health insurance coverage, and world-renowned hospitals, Germany is an ideal place for Indian dentists seeking to pursue a successful career in dentistry. If you are wondering how to work as a foreign dentist in Germany, this article may be helpful for you.
Eligibility for Indian Dentists to Work in Germany
Each state in Germany has its own set up of rules for getting a dentist license Germany. Usually, a dentist from India needs a B2 in German and C1 in medical language to apply for a dentist job in Germany. 
Basic Requirements for Indian Dentists to Work in Germany.
·       BDS with a license to practice in India
·       1 Year Experiene.
·        German Language Proficiency.
Work Permit Program for BDS Graduates in Germany – for 2023
Highlights of Work Permit Program
 While working as a Dental Helper, Dentists can learn the communication style and German treatment process and appear for the FSP (Fachsprachprüfung  Program.) when the Dentists feel they are familiar with the German treatment process and medical language. After passing the FSP program, (FSP takes around 1 to 2 Months ) Dentists will get the license to work as an  Assistant Doctor in Germany and later apply for Permanant License for unconditional practice in Germany.
Benefits of this program:
·         No blocked account is required.
·         Learn how the German medical system in Germany works with a salaried job.
·         Attend the FSP program only when you are confident.
·         No uncertainty- Fly to Germany only after passing C1 level in India
·         No Payment risk.
·         Assistant doctors can become permanent doctors after getting the License.
·         After becoming a permanent doctor, they can earn an MDS degree easily.
·         Work- life Balance. Germany is known for its work -life balance culture.
·        Learn how to converse with the patients and other Dentists.
·       Eligibility for PR
Charges
Payable after clearing C1 Level and during the visa process (No advance payment is required). The charge includes the cost of FSP training in Germany, a crash course in Medical language, Assistance for Placement Dental Helper and a work permit as a Dental Helper. (For charges and more details, Please send your details )
Optional Service: A1 to CI German language training online (Group & Individual Classes on an extra payment basis)
Work as a Dentist in Germany- Option-2
Below steps make Indian dentists eligible to work in Germany after completing their BDS degree. Below are the steps to be completed by every foreign dentist from non-EU countries to become a Dentist in Germany.
As Germany does not directly recognize the BDS degrees from Non-European countries, Dentists from India should apply for recognition of their qualifications and training, clinical hours, etc. Each German state has its criteria for the recognition of international qualifications. Usually, BDS degrees from India are recognized in Germany. This recognition process, called " Gutachten," can be completed during your German language &medical language training programs.
Step -1. Learn the German Language in India: Knowledge of German is the most crucial factor in becoming a Dentist in Germany. Learn up to B1 level German language in India.
Step -2. Apply for a one-year study visa in any university for a health-related program or German language course, or FSP Course.
Step -3. Join B2 & C1 Medical Language Training (FSP) in Germany (this combined takes around 3 to 4 months)
Step -4. After passing the B2 and C1 Medical language exams, you can apply for a dentist job and, after getting the job offer, will get a temporary license to practice as a Dentist in Germany. Then you can attend the FSP exam and apply for the unlimited permanent license (Kenntnisprufung) 


Alternate Option to Become a Dentist in Germany (Option-3)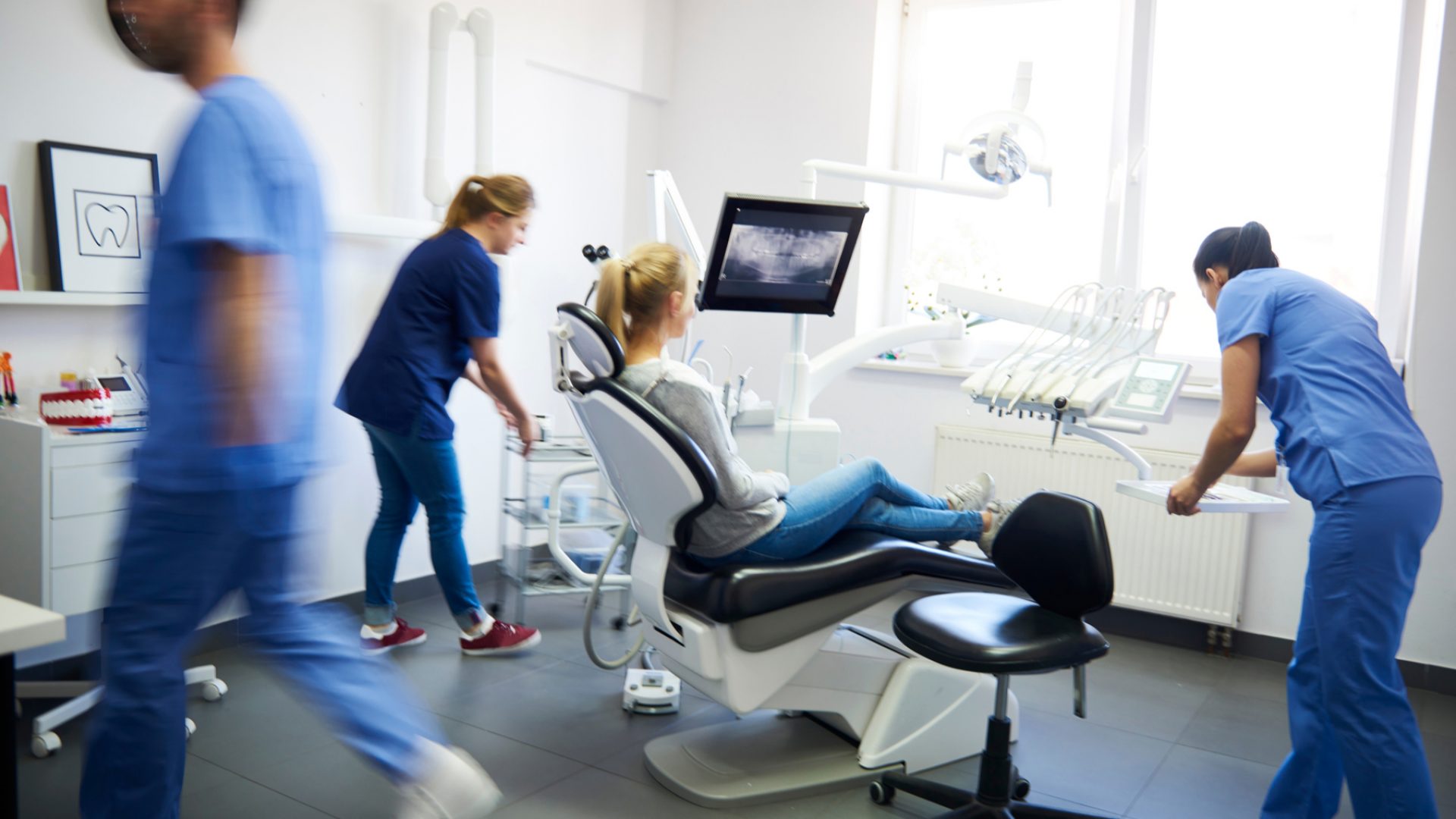 Step -1. Apply for a visa for a German language program or a health-related course and learn German A1 to B2 German general and C1 in the medical language in Germany. 
Step -2. After Passing the B2 in General and C1 in Medical language, you can apply for a dentist job. After getting the job offer, you can apply for a temporary medical license to practice as a dentist in Germany. Within two years, you can apply for an unconditional permanent license. (Kenntnisprufung )
Benefits of Dentists Job in Germany?

Germany is a great place to pursue a career in dentistry. The country has some of the most prestigious universities in the world, offering a wide range of courses that can help you gain the skills and knowledge needed to become a successful dentist. The dentist job in Germany is very attractive, with many perks and flexible duty hours. Below are some of the advantages of working as a dentist in Germany.
·         Earn MDS while working as a dentist
·         Flexible duty schedule
·         Attractive salary
·         Part-time options
·         Quality of life
·         Safe and developed country
·         Balanced personal and professional life.
Dentist's Salary in Germany
A Dentist's salary in Germany will differ according to the state and place of work, skill, experience, and qualification. The salary range will differ in Government hospitals, Private hospitals, and Private practices. According to payscale.com, a dentist in Germany earns around €51923. 
Documents Required for Visa
The German Embassy in India requires the following documents for a student visa:
·         Passport valid for at least three months after the planned departure from the Schengen area.
·         Visa application form completed and signed.
·         One recent passport-size color photograph, preferably with white background.
·         Proof of sufficient funds to cover living expenses in Germany (at least EUR 853 per month).
·         Proof that the applicant has health insurance valid in Germany and evidence that the applicant can pay all medical expenses while staying in Germany.
·         Proof that the applicant is enrolled at a recognized institution or program in Germany and has paid tuition fees for the first semester before starting their studies.
What is Gutachten or the Equivalent Certification in Germany?
"Gutachten" is the process of checking the equivalence between foreign and German qualification.  In this equivalence check process, the German authorities will check and compare the qualifications of applicants from Non- EU countries who intend to practice medicine in Germany with similar German qualifications.
Can Indian Dentists work in Germany?
Indian dentists can work in Germany, but they must meet specific criteria. To practice as a dentist in Germany, Indian dentists must possess a valid degree (BDS) from an approved dental school and have completed an approved traineeship or residency program. The essential criteria for Indian dentists to work in Germany are a Valid BDS degree, a minimum of 1 Year of experience, and a B2 level proficiency in the German Language (Applicants can learn the German language also in Germany).
The Dentist license process (Approbation) in Germany can take anywhere from several months to over a year, depending on the dentist's German language proficiency and knowledge. During this period they can work in the hospital on getting a job offer. Once a foreign dentist has completed all of these requirements, they can practice dentistry in Germany just like any other dentist.
Should I have a blocked account while applying for my German visa?
Yes. When applying for a visa, it is essential to consider whether or not you should have a blocked account. A blocked account is an account with frozen funds until the visa application process is complete. A blocked account can provide additional security and assurance that you will be able to pay any fees associated with your visa application.
Once you reach Germany, you can withdraw a fixed amount from their blocked account to meet your expenses. Additionally, having a blocked account can make it easier to prove that you can financially support yourself in the country where you intend to visit or live. Read more about Blocked Account in Germany.
Can I Pursue PG in Dentistry (MDS) while working as a dentist in Germany?
Yes. Germany doesn't have a system of MDS or other Medical PG Courses. After five years after getting Approbation or a permanent license, a dentist can register for PG specialization with any hospital or a Head doctor and earn an MDS degree while working as a dentist in Germany. There will be a viva exam for PG.
What is Fachsprachprüfung(FSP)?
The Dentist Language Exam (Fachsprachprüfung– FSP) is an essential qualification for non-EU dentists who wish to pursue a career in dentistry. The FSP is an exam that tests the knwoledge and communication skills of the applicant in the medical language.  With this certification, non-EU dentists can demonstrate knowledge of
dental terminology and the professional language used in dental practice. This exam is essential for any non-EU
dentist wishing to work as a specialist in a German dental practice.
The FSP exam covers the clinical communication skills of the applicant with fellow doctors, patients, and others.
The successful completion of the Dentist Language Exam is considered proof of sufficient language skills. It is
required before any non-EU dentist can start working as a dentist in Germany. It is important to note that the exam must be completed successfully before a specialist qualification like MDS can be obtained while working as a dentist in Germany.
What is the term " Kenntnisprüfung?

Kenntnisprüfung is a medical licensing examination for doctors from Non -EU countries to practice medicine in Germany. Kenntnisprüfung exam tests the knowledge of foreign doctors that of German doctors. After passing the Kenntnisprüfung exam dentists get unconditional license to practice in Germany.
What is Approbation?
The "Approbation" is the unlimited medical license issued to a doctor to practice in Germany. Approbation is issued by the respective German state where the applicant wants to practice.
What are the Documents Required for Approbation(Permanent License)
· Graduation Certificate
· All Mark lists
· Registration Certificate
· Internship Certificate
· Good conduct certificate
· Medical Transcript
· Attendance details
· Hague Apostle of documents
How long the Approbation Process Takes?
The Approbation or Permanent license process in Germany takes around 8 to 1 year, during this duration you can work as a dentist after getting a job offer.

How Go Germany Can Help You to Become a Dentist in Germany?
Germany offers many opportunities for the dentist to find their dream job! But most dentists assume that the process is challenging and complicated as no clear information is available on the internet. As the top German education consultancy in Kerala, India, for studying MDS or finding a dentist job in Germany, we can help you become a dentist in Germany by offering all the assistance required to become a dentist. 
Below are the services we offer to become a dentist in Germany
Visa Guidance
German language training in Germany A1 to B2
C1 in Medical language or FSP training in Germany
Assistance to find a job offer in Germany after training
Assistance for accommodation and much more.
If you are interested in becoming a dentist in Germany and searching for a German job consultant in Kerala India, contact us for more details.
Germany is an excellent country for dentists as it gives work-life balance, flexible part-time job options, and a relaxed job atmosphere. If you are interested in working as a dentist in Germany and searching for a consultant to help you complete the procedure and training in Germany, then get in touch with us to fulfill your dream of practicing as a dentist in Germany. Send your enquiry for more details.