German Language Course in Thrissur
Planning to join a German language course in Thrissur?, Go Germany Thrissur provides comprehensive German language classes for both beginners and advanced learners. From these courses, one can learn the language basics, such as grammar, vocabulary, pronunciation, and writing skills. Furthermore, Go Germany provides students with professional guidance and support to help students master the language. The main focus of Go Germany is to provide customized learning plans to each student so they can study at their own pace. If you want to learn German, consider enrolling at any of our centers or institutes in Thrissur today!
Online German Language Training in Thrissur
Eligibility for Indian Dentists to Work in Germany
Several options are available for learning German in Thrissur. You can find online and classroom training programs at our German language institute for students planning their study in Germany and those looking for job opportunities in Germany, like Nurses, Engineers, Doctors, etc..
German Language Courses Offered in Thrissur

To apply for IT specialist jobs in Germany, you must have a valid work visa and good German knowledge. Having relevant qualifications and experience in the IT industry is also essential. You can look for job openings online or contact recruitment agencies and headhunters who specialize in finding IT professionals. When applying, make sure to highlight your skills and experience that are relevant to the job description. Also, include an up-to-date CV, cover letter, and other relevant documents such as references or certificates. Finally, please keep track of your applications and promptly follow up with the employers after submitting them.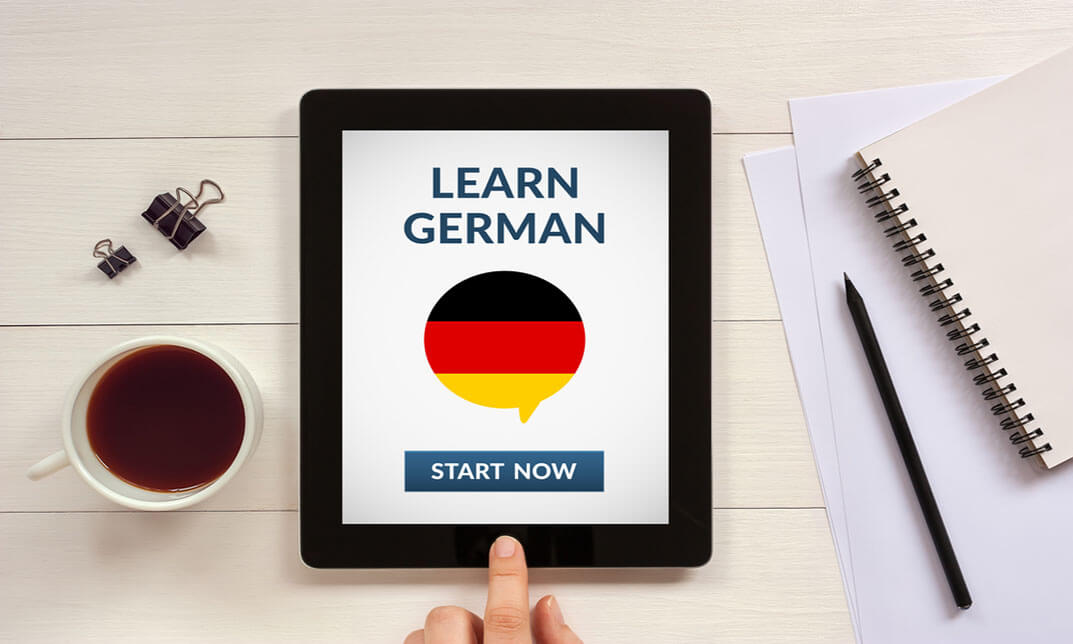 Online Training Programs: An online training program is the best option if you want to learn German from home without attending regular classes. Go Germany offers comprehensive online German language training packages that include various materials such as audio lectures, video tutorials, quizzes, and assessments.
One-to-One Class. We offer one-to-one German online training classes with experienced teachers who teach you the language individually. One-to-one class is best suited for students with specific goals or who need extra help understanding certain concepts. Most tutors provide feedback and guidance so you can quickly reach your learning objectives.
Group Classes: Group classes are offered by our institute for students who want to learn the language with other students. These courses typically cover basic grammar, vocabulary, and specific topics such as business German or conversational German. 
Advanced German Language Training for Doctors  & Professionals (Upto C1 Level) 
Are you looking for advanced-level German classes in Thrissur? Don't worry. Go Germany offers up to C1-level German language training for doctors and professionals planning to study or work in Germany. Depending on the level of proficiency required, the courses can be arranged online to meet the individual requirements of the students. 
Medical German Training Course

We offer German Medical Language training ( C1 FSP) for dentists and doctors looking for MDS and Medical PG in Germany. We can also provide A1 to C1 non-medical and German Medical language training for medical and other professionals looking for higher studies or careers in Germany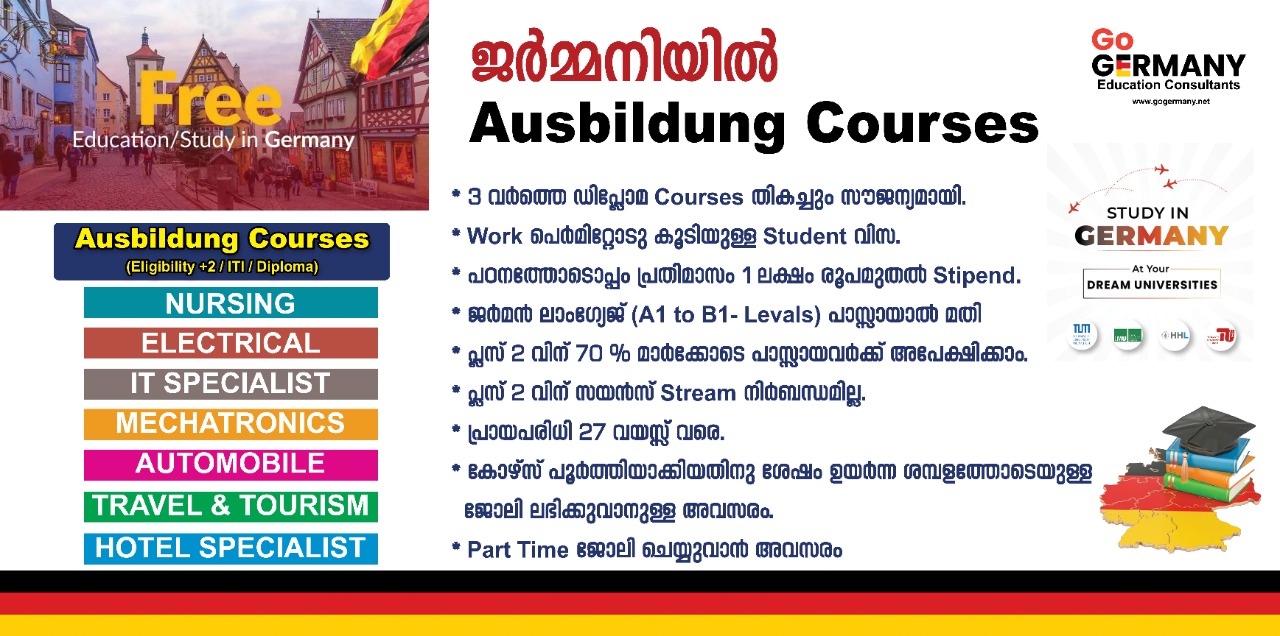 Finding an IT job in Germany can be challenging but rewarding. It's essential to research the job market, local laws and regulations, and German culture before starting your search. Networking is the key to finding a job in Germany; connecting with people in your field of interest will help you identify potential openings. Additionally, online resources such as job postings, company websites, and recruitment agencies can broaden your search. Consider internships or volunteer positions to get experience and establish contacts in the region you want to work. You can find a great job opportunity in Germany with patience, determination, and an understanding of the local culture and language. 
German Language Course Fees in Thrissur
Our fee for German language training starts from Rs 11500 for each level for the offline class.
German Language Course- FAQ
Is the German language easy to learn?
Learning any language can be challenging, especially if you need more exposure to the language. German is no exception. German pronunciation can take some time to master since it has many sounds unfamiliar to native English speakers. However, anyone can learn German with dedication, patience, and the right resources!
How many levels are there in learning German?
German language courses are structured into six levels: A1, A2, B1, B2, C1, and C2. Usually, B1 or B2 will be sufficient for those planning to study or work in Germany and C1 and C2 levels are required for Doctors and Dentists who need to communicate frequently and effectively with patients and other medical professionals.
Can I learn German through online classes?
Yes, it is possible to learn German through online classes. Contact us for details of the online German courses.
Which German level is needed to study in Germany?
The German language proficiency required for study in Germany depends on the specific university and program. Generally, a minimum of B2 level is required for most undergraduate programs and C1 or C2 for medical studies. Some universities may also require an official language certificate, such as the TestDaF or Goethe, ECL, etc.
What is the duration of the German language course?
The duration of German language courses varies depending on the course level and the student's level of proficiency. Generally, A1 course usually takes 1 to 2 months, while A1 to B2 course can last up to 8 months.
What is the cost of the German language classes in Thrissur?
The cost of a German language course in Thrissur can vary depending on the duration and the level of course you choose. Generally, a beginner's course may range from Rs.11500  to Rs. 15,000, while an advanced course may cost little more
Why Join Our German Language Classes in Thrissur?
Go Germany is the best choice for studying German in Thrissur as we provide expert German language classes with experienced German teachers. We use the latest teaching German online and offline methods. In addition, Go Germany also offers personalized German coaching like C1 medical training and FSP (Fachsprachprüfung- Medical Training for Doctors) to help the students in many ways. Furthermore, we also provide specialized German language courses designed to prepare students for German certification exams offered by various institutions such as Goethe, DSH, ECL, and TestDaF.
For More information about German Classes in Thrissur Call  us on +91 8075124559 or Send your enquiry.